Home /
Roblox
2.587.58
Roblox is an immersive online platform where users can create, play, and share games built by the community. With its user-friendly game development tools and social features, it has become a popular hub for gamers of all ages to explore and enjoy a vast array of user-generated experiences.
Developer
Roblox Corporation
Updated
Jul 27, 2023
Size
160 MB
Version
2.587.58
Requirements
Android 5.0+, Windows
Description
Overview
Roblox is a revolutionary online platform that has redefined the concept of gaming and community engagement. Launched in 2006, it provides a unique space where players of all ages can unleash their creativity by designing and building their own games using the Roblox Studio, a user-friendly game development environment. The platform's vast library boasts an incredible variety of games, from thrilling adventures and simulations to role-playing experiences and obstacle courses, all created by the talented Rob-lox community.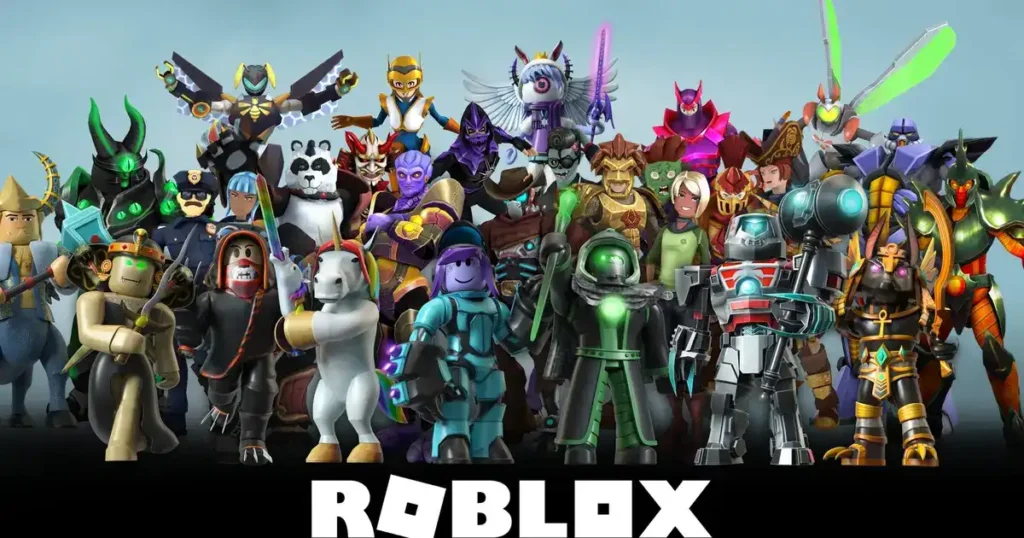 Roblox's notable distinction lies in its profound focus on fostering social interaction among its users. Players can connect with friends, join groups, and explore virtual worlds together, fostering a sense of camaraderie and friendship. The platform's immersive nature and its constant stream of updates and events keep players engaged and coming back for more.
Roblox's virtual economy revolves around Robux, the in-game currency that allows users to purchase cosmetic items, game passes, and more. Moreover, developers can earn Robux by monetizing their creations, motivating them to continually innovate and improve their games.
With its limitless potential for creativity, its widespread accessibility across various devices, and its thriving community, Roblox has become a global sensation, captivating the hearts of millions worldwide.
Main Features
Game Creation: Roblox Studio empowers users to design and build their own games and experiences using the Lua programming language, fostering creativity and innovation.
Massive Game Library: With millions of user-generated games, players can explore an extensive variety of genres, from action and adventure to role-playing and simulation, ensuring there's something for everyone.
Social Interaction: Roblox emphasizes social connectivity, allowing players to make friends, join groups, and play together in virtual worlds, enhancing the sense of community.
Cross-Platform Accessibility: Available on PC, Mac, iOS, Android, and gaming consoles, Roblox ensures players can enjoy the platform on their preferred devices.
Avatar Customization: Users can personalize their avatars with an array of accessories, clothing, and items, creating unique identities in the virtual universe.
Virtual Economy: Robux, the in-game currency, enables players to buy cosmetic items, game passes, and exclusive features, while developers can earn Robux by monetizing their games.
Constant Updates: Regular updates and events keep the platform fresh, introducing new content and experiences to keep players engaged and entertained.
Community-Driven: Roblox thrives on the contributions of its community, as players and developers collaborate to shape the platform's ever-evolving landscape.
Some Pros and Cons
Pros
Creativity and Imagination: Roblox encourages users to unleash their creativity and imagination by providing accessible game development tools, allowing them to create unique and diverse gaming experiences.
Extensive Game Library: With millions of user-generated games covering various genres, players have a vast selection of content to explore and enjoy, ensuring there's always something new to try.
Social Interaction: The platform fosters a strong sense of community, enabling players to connect with friends and make new ones while collaborating and playing together in virtual worlds.
Cross-Platform Accessibility: Roblox's availability on multiple devices allows players to access the platform anywhere, anytime, promoting convenience and inclusivity.
Educational Opportunities: Roblox can serve as a valuable educational tool, as it introduces users to basic coding and game design concepts through its game development environment.
Cons
Inappropriate Content: Due to its user-generated nature, Roblox can sometimes contain inappropriate or offensive content, despite the platform's efforts to moderate and filter such content.
In-Game Purchases: The virtual currency, Robux, and in-game purchases may lead to overspending or unintentional transactions, particularly for younger players who may not fully understand the implications.
Time-Consuming: The addictive nature of the platform can lead to excessive screen time and potential distractions from other activities.
How to use it?
Create an Account: Visit the official Roblox website and sign up for a free account. You can also download the Roblox app on your preferred device and sign up there.
Install Roblox: If you're using a PC or Mac, download and install the Roblox Studio to create games. For playing games, simply install the Rob-lox app on your device from AppToFounder.
Login: After installation, launch the Roblox Studio or app and log in using your registered username and password.
Explore Games: Once logged in, you'll land on the Roblox homepage. Navigate through the game library using the search bar, categories, or recommendations. Click on a game thumbnail to access its details and play.
Playing a Game: In the game, follow the instructions provided by the developer. Most games have standard controls, like using arrow keys, WASD, or mouse clicks. Some games might have special controls, which are typically explained within the game.
Avatar Customization: To customize your avatar, click on "Avatar" on the top menu. Use Robux to purchase accessories, clothing, and more. If you don't have Robux, you can still choose from the free items available.
Social Interaction: Add friends by clicking on their profile and sending a friend request. Participate in or form groups to engage with players who share similar interests and preferences.
Creating Games (Optional): If you want to create games, open Rob-lox Studio. Explore tutorials and guides available on the Roblox Developer Hub to get started with game development.
Robux and Purchases: Robux is the virtual currency used in Rob-lox. You can purchase Robux through the website or app. Be cautious with in-game purchases, especially if you're a parent overseeing a child's account.
Safety Measures: Ensure your safety online by keeping your personal information private, reporting any inappropriate content or behavior, and setting up account restrictions if it's for a child.
Final Words
In conclusion, Roblox stands as an incredible and groundbreaking platform that has redefined the gaming landscape. With its emphasis on creativity, social interaction, and user-generated content, Roblox has fostered a vibrant community of players and developers worldwide. Whether you're exploring an endless array of games, creating your virtual worlds, or forging lasting friendships, Rob-lox offers an enriching and immersive experience for users of all ages.
However, as with any online platform, it's crucial to exercise caution and be mindful of safety, especially for younger users. Parents and guardians should actively engage with their children's online activities, set appropriate restrictions, and educate them about responsible internet use.
Ultimately, Roblox continues to be a testament to the power of imagination and the strength of collective creativity. As the platform evolves and grows, it will undoubtedly leave a lasting impact on the world of gaming, bringing joy, entertainment, and inspiration to millions for years to come.
---
FAQs
What is Robux, and how can I obtain it?
Robux is the virtual currency used in Roblox. It allows players to purchase in-game items, accessories, and game passes. There are a number of ways to acquire Robux:
Purchase Robux: You can buy Robux directly from the Roblox website or the Rob-lox app using real money.
Roblox Premium (Formerly Builders Club): Roblox Premium members receive a monthly Robux stipend as part of their subscription.
Trading and Selling: Some users create and sell virtual items or game assets for Robux.
Developer Exchange (DevEx): Developers can exchange their earned Robux for real money through the DevEx program, subject to certain requirements.
Is Roblox safe for kids?
Roblox takes safety seriously and provides a range of tools and features to create a safe environment for its users, including young players. However, as with any online platform, parents and guardians should supervise their children's activities, enable account restrictions, and educate them about online safety. Roblox also offers parental controls and content filtering options to further enhance safety.
How can I report inappropriate content or conduct on Roblox?
To report inappropriate content or behavior on Roblox, follow these steps:
1. Within the game or experience, click on the three-dot menu (⋮) on the top-right corner of the screen.
2. Select "Report Abuse" from the drop-down menu.
3. Choose the appropriate category for the report (e.g., "Inappropriate Content" or "Bad Username").
4. Provide a detailed description of the issue in the report box.
5. Submit the report.
Images
Download links
How to install Roblox?
1. Tap the downloaded Roblox.
2. Touch install.
3. Follow the steps on the screen.