Home /
Batch PPT To PDF Converter
1.0
Batch PPT to PDF Converter is a user-friendly software tool that efficiently converts multiple PowerPoint presentations (PPT) into Portable Document Format (PDF). With its intuitive interface and batch conversion feature, it streamlines the process, preserving original formatting and content integrity for enhanced productivity.
Developer
PDFZilla
Size
36 MB
Version
1.0
Requirements
Windows 7, Windows 8, Windows 10, Windows 11 or later (32/64 bit) & Windows Server
Description
Overview of Batch PPT To PDF
Effective document management is critical in the current digital era. PPT to PDF conversion has been a popular option, particularly for individuals who need to publish or distribute presentations and want the PPT files shared with others to remain unaltered during the presentation. People can show converted PDFs using the PDF reader application, and the majority of PDF readers support the full-screen feature. This means that the content of your PowerPoint can only be shown; it cannot be altered.
Typically, all you have to do with MS PowerPoint is save or convert the PPT into PDF format. However, opening each PPT file individually and saving it as a PDF would be rather difficult if you have hundreds or even thousands of PPT files on hand. With bulk PPT To PDF Converter, users can now execute bulk conversion in a quick, easy, and comfortable manner, resolving this bothersome issue.
A helpful software program called Batch PPT to PDF Converter makes it easier to convert PowerPoint presentations into PDF files in bulk. Whether you need to convert PPT files in bulk for eBook creation, presentation archiving, or stopping unwanted changes, this robust program is a great option.
The capacity of Batch PPT to PDF Converter to quickly convert a large number of PowerPoint files (PPT/PPTX/ODP) is one of its best characteristics. This utility lets you convert PowerPoint presentations to PDF in groups, saving you time and effort rather than having to save each one separately.
Permission limitations and password security are more features of Batch PPT to PDF Converter. You may add printing and text copying permissions, as well as establish a password to secure your converted PDFs, using these settings. It can be particularly handy when handling private or delicate presentations.
Furthermore, the application has a page size setting that lets you choose between several output PDF page sizes, including A4, A3, and more.
Alternatives of Batch PPT To PDF
Adobe Acrobat: Adobe Acrobat offers comprehensive PDF conversion tools, including batch conversion of PowerPoint files to PDF. It provides additional features for PDF editing and optimization.
LibreOffice: This open-source office suite includes Impress, a presentation software that can open and export PowerPoint files to PDF. It supports batch processing.
PDF Printers: Virtual PDF printers like CutePDF or PDFCreator can "print" PowerPoint files to PDF, allowing for batch conversion by printing multiple files consecutively.
How to Convert PPT Files to PDFs in Bulk?
1. Visit Apptofounder and search "Batch PPT To PDF Converter".
2. To choose which PowerPoint presentations (in PPT, PPTX, or ODP formats) to convert, click the "Add" button. Alternatively, you may drag and drop the files straight into the file list.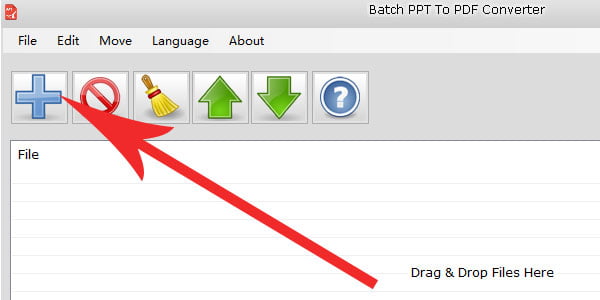 3. Adjust the output parameters to suit your tastes. This covers settings for page size, file merging, and password security.
4. Select the folder where your converted PDF files will be stored.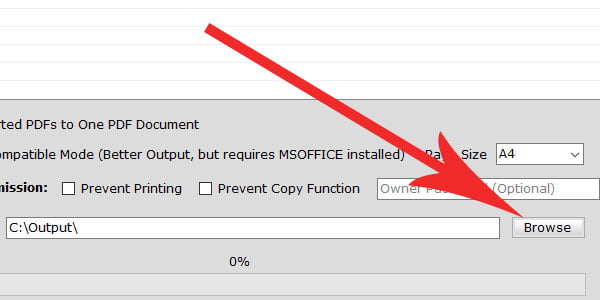 5. The conversion process will begin when you click the "Convert" button, and the converted PDFs will be available to you in a short while.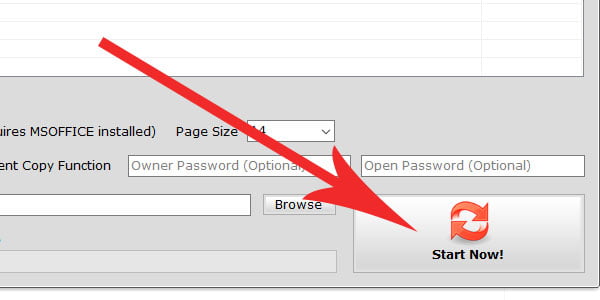 Final Words
In conclusion, anyone who often works with PowerPoint presentations and wants to convert them to PDFs would find Batch PPT to PDF Converter to be a useful application. It is a great solution for both personal and commercial usage because of its capacity to manage batch conversions, maintain the original content's quality, offer a variety of adjustable choices, and offer security with password protection. This program increases productivity and efficiency by streamlining the converting process, freeing you up to concentrate on other important duties while maintaining the best caliber of papers. Batch PPT to PDF Converter is a dependable and flexible tool that may ease your workflow, whether you're making eBooks, archiving presentations, or protecting your material.
Images
Download links
How to install Batch PPT To PDF Converter?
1. Tap the downloaded Batch PPT To PDF Converter.
2. Touch install.
3. Follow the steps on the screen.
Developer's apps