Home /
iHappy – Dating with singles
1.1.14
Discover the joy of dating with iHappy - a platform connecting singles. Find meaningful connections, exciting conversations, and potential love interests. Explore a world of possibilities and embark on your romantic journey today.
Description
Overview
iHappy is a platform dedicated to dating and relationships, catering to those who are seeking new friendships and looking for love. It offers the opportunity to form deep connections and potentially even find a life partner. Whether you are interested in building a serious relationship or simply meeting new people for casual dates and friendships, our app is perfect for you. Both men and women come to iHappy with the hope of finding that special someone. It goes beyond being just another dating website; it stands as the premier dating app for connecting with both women and men, and adding excitement to your life. The best part is that all our tools are completely free for you to utilize.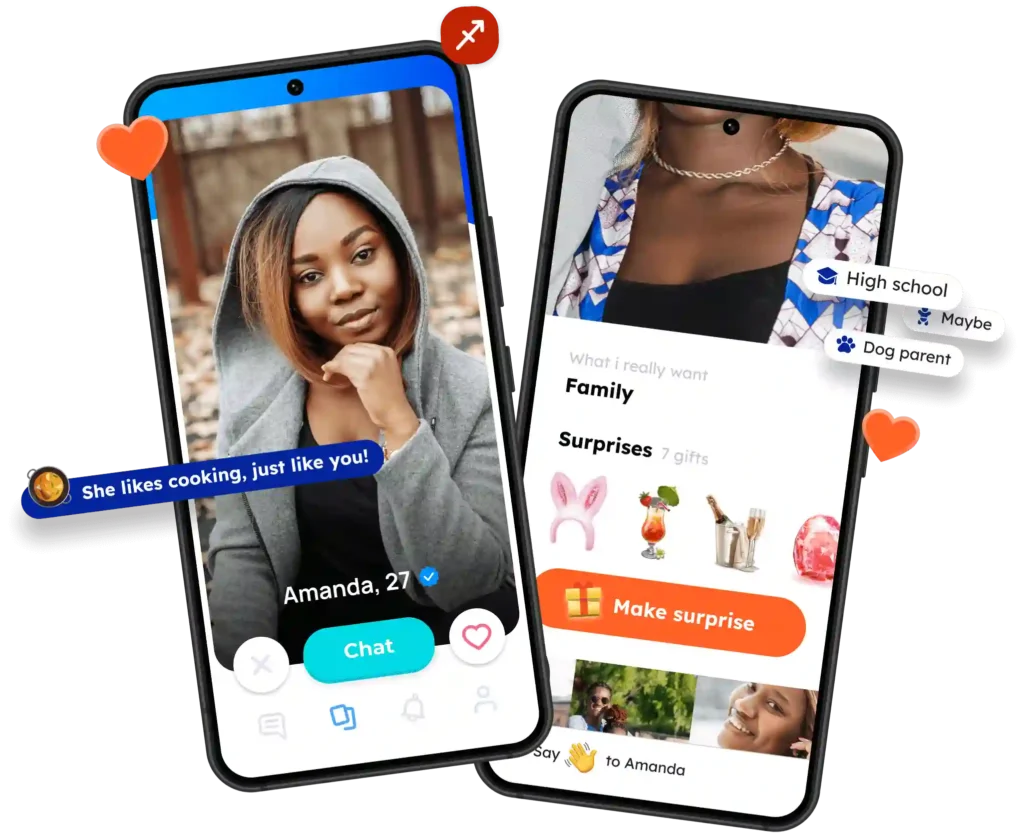 What would you be willing to do to hear someone you're interested in say those three little words? If you'd like to expedite the process, you can start an anonymous chat with them and quickly get to know each other, paving the way for your first date. With iHappy, you can begin dating for free, right here and right now. Our free dating website is the ultimate tool for finding a girlfriend, boyfriend, or simply someone enjoyable to converse with. Engage in chat dating by downloading the app and start connecting with people. There are hundreds of thousands of individuals online at this very moment, all available for dating. To initiate a conversation, simply ask, "Would you like to chat?"
Online dating nearby is made easier than ever before with iHappy. You can engage in chats with people from your own city or district. Finding dates is as simple as looking at a map and connecting with individuals in close proximity to you. Meet and chat with people who share the same desires and interests as you. The search for potential partners often leads people to dating websites, and with iHappy, it's effortless to meet someone who catches your attention. Just write to the person you're interested in and say, "Hi! Would you like to chat?"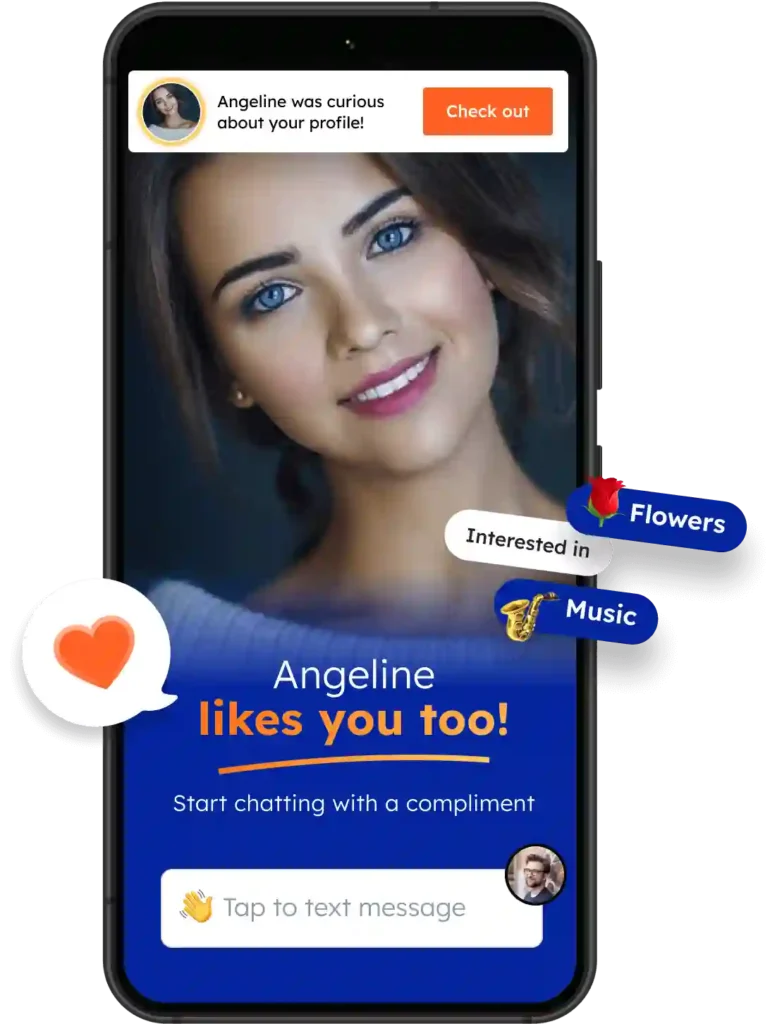 Making new acquaintances with real people has never been more accessible. Spend your evenings engaging in pleasant conversations with beautiful women or kind-hearted men. At iHappy, you can find like-minded individuals who share your perspectives and interests. Here, men actively pursue women, driven by personal growth and a goal-oriented mindset. They embody leadership qualities and continuously strive for self-improvement. With confidence, they declare, "I'm looking for a girl, and I will find her." On the other hand, women on iHappy remain true to their nature. Despite their success, these beautiful women are focused on their careers and athletic achievements. They understand the importance of flexibility and wisdom, embodying qualities that every man dreams of finding in a partner.
In addition to dating, iHappy also caters to those seeking serious relationships. If you're searching for a life partner or looking to get married, you've come to the right place. iHappy provides the opportunity to find someone who will be your sanctuary and pillar of support. Your chances of forming a meaningful and lasting connection are significant.
By joining iHappy, you become part of a large community where individuals from all over the country come together. Our dating app welcomes hundreds of new users every day, offering you a chance to connect with interesting people and establish valuable professional contacts.
To meet men and women on iHappy, all you need to do is install the app. It is far more convenient than a traditional dating website, as it eliminates the hassle of complicated search features and endless "In search of" ads. Instead, you have a single, user-friendly app on your phone that makes online dating quick, enjoyable, and safe. With a pleasant interface and easy-to-use chat feature, iHappy fulfills all your dating desires.
---
FAQs
Is the download of iHappy, a dating app for singles, free of charge?
Yes, the download of iHappy, a dating app for singles, is completely free for Android devices. Please be aware that there could be additional purchases within the app.
What is the file size of the iHappy dating app?
The iHappy dating app occupies approximately 32.4 MB of storage space on mobile devices. The actual size may vary slightly depending on the specific device.
Which languages are supported by the iHappy dating app?
The iHappy dating app supports a variety of languages, including Afrikaans, Amharic (አማርኛ), Arabic (اللغة العربية), and many more. For a comprehensive list of supported languages, please refer to the "More Info" section within the app.
Images
Download links
How to install iHappy - Dating with singles?
1. Tap the downloaded iHappy - Dating with singles.
2. Touch install.
3. Follow the steps on the screen.