Home /
Paper Stacks
1.0.1.21
Paper Stacks: An innovative AI-driven solution designed to simplify digital document management, utilizing semantic tagging and search methods to improve organization and accessibility.
Description
Overview
Paper Stacks is a cutting-edge document management system powered by AI. It leverages semantic tagging and advanced search capabilities to enhance document organization and accessibility. Users can easily categorize, retrieve, and manage digital documents, streamlining workflow and boosting productivity.
Main Features
Paper Stacks offers a range of powerful features designed to transform digital document management.
Semantic Tagging: Leveraging AI, PaperStacks intelligently analyzes document content and assigns relevant tags based on context. This automated tagging system reduces manual effort and ensures accurate categorization.
Advanced Search: Users can swiftly locate documents using natural language search queries. The AI-driven search engine interprets user intent and retrieves relevant documents based on content, tags, and metadata, boosting efficiency and saving time.
Customizable Categories: Paper Stacks provide flexibility in creating personalized categories and folders. Users can tailor the system to match their unique organizational needs, enhancing accessibility and ease of use.
Smart Recommendations: The system suggests tags and categories based on user behavior and document context, enhancing accuracy and speeding up organization.
Version Control: Paper Stacks maintains a document's revision history, allowing users to track changes, revert to previous versions, and collaborate seamlessly.
Secure Collaboration: With controlled sharing options, users can collaborate on documents while maintaining data security. Access controls, encryption, and permission settings ensure sensitive information remains protected.
Integration: Paper Stacks integrates with popular document creation and storage platforms, facilitating seamless importing and exporting of documents.
Automated Workflows: Users can set up automated actions, such as tagging incoming documents from specific sources or forwarding documents to predefined folders, streamlining routine tasks.
Cross-Platform Access: The system is accessible from various devices, enabling users to manage documents on the go while maintaining synchronization.
Analytics and Insights: Paper Stacks offers insights into document usage patterns, helping users optimize their workflow and identify trends.
AI-Powered OCR: Optical Character Recognition (OCR) technology extracts text from images, scanned documents, and PDFs, making the content searchable and editable.
User-Friendly Interface: The intuitive interface ensures easy navigation and a minimal learning curve, making Paper Stacks suitable for users of varying technical backgrounds.
Some Pros and Cons
Efficient AI tagging
Streamlined search
Customizable categories
Smart recommendations
Secure collaboration
Version control
Learning curve
Initial setup time
Limited offline access
Integration complexities
How to Use It?
Using Paper Stacks for efficient document management is a straightforward process that involves several key steps:
Sign Up and Login: Create an account on the Paper Stacks platform and log in using your credentials.
Import Documents: Begin by importing your existing digital documents. You can upload files from your computer, connect to cloud storage services, or integrate with other document creation platforms.
Semantic Tagging: Once documents are imported, Paper Stacks employs AI to automatically analyze content and assign relevant tags. You can also manually add tags for enhanced categorization.
Customize Categories: Create folders and categories that suit your organizational needs. Customize the structure to align with your workflow, making it easy to locate documents.
Explore Search: Utilize the advanced search feature to find documents quickly. Enter natural language queries, keywords, or tags to retrieve relevant files based on content, metadata, or context.
Document Retrieval: When you need a specific document, rely on the search results or navigate through customized categories. Tags and AI-driven recommendations aid in accurate document retrieval.
Collaboration: Share documents securely with colleagues or collaborators. Set access permissions, define roles, and control sharing options to maintain confidentiality.
Version Management: Keep track of document revisions and changes. Paper Stacks allows you to access previous versions, revert to earlier states, and track collaboration history.
Automated Workflows: Optimize routine tasks by setting up automated actions. For example, configure the system to tag and categorize documents from specific senders automatically.
Cross-Device Access: Access Paper Stacks from various devices, ensuring you have your documents at your fingertips wherever you are. Synchronization ensures consistency across platforms.
Analytics and Insights: Leverage usage insights provided by Paper Stacks. Identify trends in document access, collaboration, and other patterns to improve your workflow.
Security Measures: Benefit from secure collaboration options, encryption, and access controls to protect sensitive information.
Learning and Support: As you navigate the system, take advantage of available tutorials, guides, and customer support to make the most of Paper Stacks' features.
Regular Maintenance: Periodically review and update your document organization, categories, and tags to maintain a streamlined and effective system.
Feedback Loop: Provide feedback to Paper Stacks' development team to help improve the system's AI accuracy and features over time.
Alternatives
Several alternatives to Paper Stacks offer diverse solutions for digital document management:
Evernote: A popular note-taking app that enables users to organize notes, documents, images, and web clippings in customizable notebooks. It features tagging, searching, and cross-device synchronization.
Google Drive: A cloud-based storage and collaboration platform that allows users to store, share, and manage documents. It offers integrated Google Workspace apps for creating and editing documents.
Microsoft OneDrive: Similar to Google Drive, it provides cloud storage, collaboration, and integration with Microsoft Office applications for document creation and editing.
Dropbox: A cloud storage service that facilitates file sharing and synchronization across devices. It offers collaborative features and integration with various third-party apps.
Zoho Docs: A suite of online office tools that includes document management, collaboration, and storage. It offers features for editing documents, spreadsheets, and presentations.
Trello: While primarily a project management tool, Trello's boards and cards can be repurposed for organizing documents, tasks, and notes in a visual and intuitive manner.
Final Words
Paper Stacks revolutionizes document management through its AI-driven approach, enabling efficient organization, seamless search, and secure collaboration. With features like semantic tagging, customizable categories, and advanced search, it empowers users to effortlessly navigate the digital landscape, enhancing productivity and simplifying workflows. Experience the future of document management with Paper Stacks.
---
FAQs
How does Paper Stacks' AI tagging work?
Paper Stacks employs advanced AI algorithms to analyze document content and context, assigning relevant tags automatically. This enhances organization and retrieval, reducing manual categorization efforts.
Can I customize categories and folders in Paper Stacks?
Yes, Paper Stacks allows users to create personalized categories and folders tailored to their workflow. This flexibility ensures documents are organized according to their preferences.
Is my data secure when collaborating in Paper Stacks?
Absolutely. Paper Stacks offers secure collaboration features, including access controls, encryption, and permission settings. Your data remains protected while enabling seamless teamwork.
Can I access Paper Stacks across different devices?
Yes, Paper Stacks is designed for cross-device accessibility. Your documents are synchronized, ensuring you can manage them from various platforms while maintaining consistency.
What if I'm new to digital document management? Is Paper Stacks user-friendly?
Certainly. Paper Stacks features an intuitive interface to ensure easy navigation. Additionally, tutorials, guides, and customer support are available to assist users of varying technical backgrounds.
Images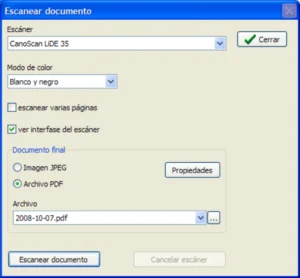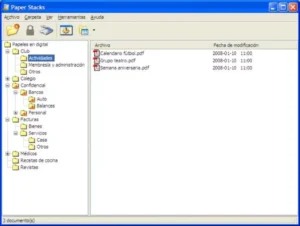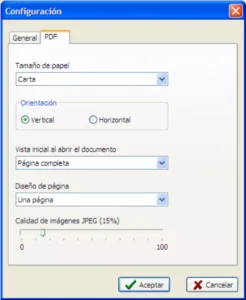 Download links
How to install Paper Stacks?
1. Tap the downloaded Paper Stacks.
2. Touch install.
3. Follow the steps on the screen.