Developer
PrintOnly
Updated
Sep 10, 2023
Size
16 MB
Version
1.0
Requirements
Win 7 / Win 8 / Win 10 / Win 11 or later (32/64 bit)
Description
Overview of PrintOnly
A Windows software program called PrintOnly limits the printing of documents so that they may only be printed on actual USB printers and cannot be viewed or changed. By doing this, the document's content cannot be altered before printing. Several document types are supported by Print Only, including PDF, MS Word, Excel, JPG/PNG/TIF pictures, TXT, PowerPoint, RTF, and more.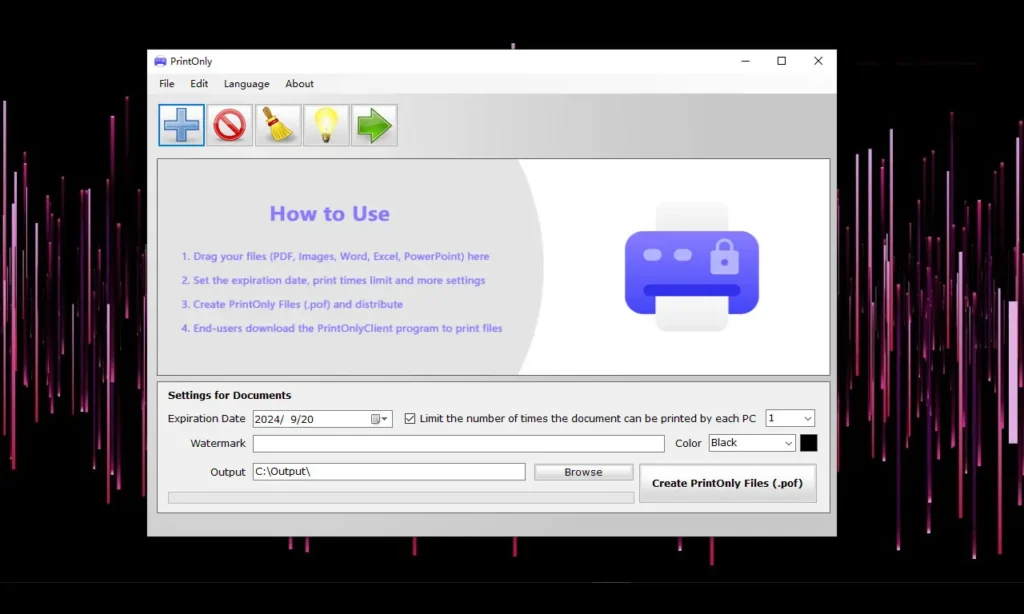 The application uses a special document type called a.POF (Print Only File), which cannot be seen or modified. This format adds an extra degree of protection against unwanted access or modifications by limiting printing to actual USB printers running the PrintOnlyClient client application.
Additionally, PrintOnly lets you apply a watermark to the document and restricts the number of times a document may be printed on each machine.
Users may quickly transfer Print Only thanks to its portable ZIP version. The program's language pack includes translations into English, German, French, Italian, Dutch, Greek, Portuguese, Czech, Chinese (Simplified and Traditional), Polish, Russian, Japanese, Korean, Hungarian, and Turkish. When installing the software, users can select their preferred user interface language.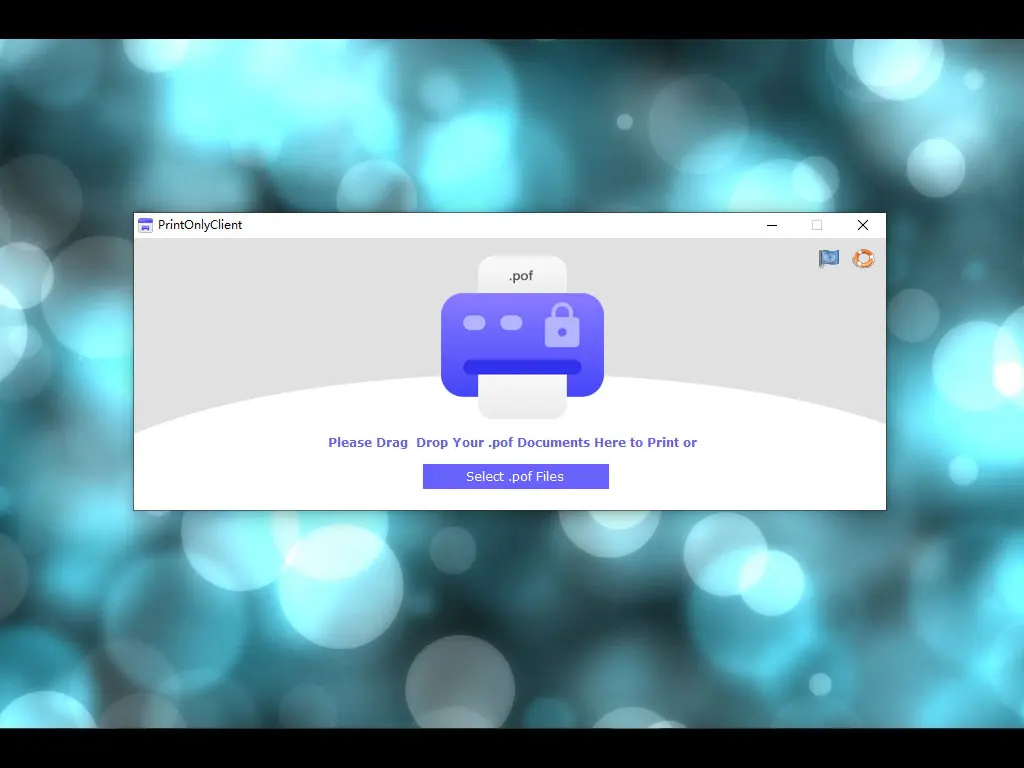 For companies and organizations who need to safeguard sensitive information or avoid illegal printing, PrintOnly is a useful tool. People who wish to manage the printing of their documents can also benefit from it.
Main Features
Stop Virtual Printers from Printing Documents
Only Allows Physical USB Printers to Print
Specify a maximum number of prints per computer.
Watermark Supported Watermark Supported Document Print Expiration Date Portable Version Available
Multilingual
How to Use it?
Adding protected documents to the PrintOnly file list: All major document formats, including PDF, MS Word, Excel, pictures, TXT, and PowerPoint, are supported by PrintOnly.
(The following file types are supported: PDF, JPG, BMP, PNG, TIF, TIFF, GIF, DOCX, DOC, XLSX, XLS, TXT, PPT, PPTX, CSV, ODF, ODT, RTF, ODS, ODP, PSD.)

Specify document limitations: A document's watermark text can be added, as well as print restrictions per machine and document expiration dates.
Generate a POF format file: PrintOnly will produce POF format files, which can only be printed directly by the PrintOnlyClient client software and cannot be read or edited.
Distribution: Provide POF format files to users that require printing capabilities.
Printing: The PrintOnlyClient application allows users to print files in POF format.

NOTE: If the print layout of the.pof file does not meet your needs, please convert your documents to PDF format, examine the layout, and then utilize Print Only to create the.pof files.
Download links
How to install PrintOnly?
1. Tap the downloaded PrintOnly.
2. Touch install.
3. Follow the steps on the screen.