Home /
Norton Antivirus
22.22.3.9
Norton Antivirus is a leading security software that safeguards computers and devices from malware and online threats. With powerful scanning capabilities, real-time detection, and proactive defense mechanisms, it ensures protection against viruses and unauthorized access. It offers features like web protection, email filtering, and a firewall to provide a secure browsing experience. Regular updates keep Norton Antivirus equipped to tackle emerging threats, making it a trusted choice for robust digital security.
Developer
Symantec Corporation
Updated
April 7, 2022
Size
212 MB
Version
22.22.3.9
Requirements
Windows 11, Windows 10, Windows 8, Windows 7, Windows Vista, Windows XP, Android, iOS
Description
Overview
Welcome to Norton Antivirus, a cutting-edge security solution designed to protect your computer and devices from malware, viruses, and online threats. With its advanced features, real-time detection, and proactive defense mechanisms, Norton offers comprehensive protection for your digital world. From scanning and removing malware to safeguarding your online activities, Norton Antivirus ensures a secure browsing experience and keeps your sensitive data safe. With regular updates and reliable support, Norton Antivirus is your trusted partner in defending against the evolving landscape of cyber threats. Enjoy peace of mind knowing that your devices are protected with Norton Antivirus.
Main Features
Norton Antivirus offers a range of powerful features to provide comprehensive protection for your devices:
Malware Protection: Detects and removes malware, including viruses, spyware, ransomware, and other malicious software.
Real-time Threat Detection: Constantly monitors for new and emerging threats, providing real-time protection against the latest malware.
Web Protection: Safeguards your online browsing by blocking malicious websites and preventing phishing attempts.
Email Filtering: Scans and filters email attachments and links to prevent malicious content from reaching your inbox.
Firewall Protection: Monitors incoming and outgoing network traffic, defending against unauthorized access and keeping your data secure.
Secure VPN: Offers a virtual private network service to encrypt your internet connection and protect your online privacy.
Automatic Updates: Regularly updates virus definitions and software to ensure protection against the latest threats.
Multi-Device Support: Protects multiple devices, including computers, laptops, smartphones, and tablets, with a single subscription.
Parental Controls: Allows you to manage and restrict your child's online activities, ensuring a safe and age-appropriate digital environment.
Cloud Backup: Provides the option to back up important files and documents to secure cloud storage.
Some Pros and Cons
Robust malware protection.
Real-time threat detection.
User-friendly interface.
Multi-device compatibility.
Regular automatic updates.
Additional features like VPN and backup options.
Performance impact on system resources.
Higher-tier subscriptions for advanced features.
Variability in customer support quality.
Limited functionality in the free version.
Possibility of false positives during scanning.
Alternatives
There are several alternatives to Norton Antivirus that offer similar security features and protection against malware and online threats. Here are a few popular alternatives:
McAfee: McAfee provides comprehensive antivirus and internet security solutions, offering features like real-time scanning, web protection, firewall, and identity theft protection.
Bitdefender: Bitdefender is known for its strong malware detection capabilities and offers a range of security products, including antivirus, internet security, and total security suites.
Kaspersky: Kaspersky offers a wide range of security solutions, including antivirus, internet security, and total security, known for their efficient malware detection and proactive protection.
Avast: Avast offers a free antivirus solution along with premium security products, providing real-time protection, malware scanning, web protection, and additional features like password management.
AVG: AVG provides antivirus and internet security software, offering protection against viruses, malware, and online threats, along with features like web protection and email scanning.
How to Use?
Purchase and Install: Purchase a valid Norton Antivirus subscription and download the software from the AppToFounder or authorized resellers. Follow the installation instructions provided.
Activation: Launch Norton Antivirus after installation and activate it using the product key or activation code that came with your purchase. This step may vary depending on the specific version and subscription model.
Update Definitions: After activation, ensure that your antivirus software has the latest virus definitions and updates. Norton Antivirus typically automatically updates itself, but you can manually check for updates within the program.
Scan Your System: Initiate a system scan to check for malware and viruses. Norton Antivirus provides various scan options such as quick scan, full system scan, and custom scan. Choose the appropriate scan type for your needs.
Configure Settings: Customize the antivirus settings according to your preferences. This may include adjusting scanning options, scheduling regular scans, configuring firewall rules, and enabling specific protection features.
Monitor and Respond: Keep an eye on Norton Antivirus notifications and alerts. If any threats are detected during scans or real-time protection, follow the prompts to take appropriate actions, such as quarantining or removing the identified threats.
Stay Updated: Regularly check for updates and install them to ensure your Norton Antivirus remains up to date with the latest security patches and enhancements.
Final Words
Norton Antivirus is a robust security solution that offers comprehensive protection against malware, viruses, and online threats. With its real-time threat detection, user-friendly interface, and multi-device compatibility, it provides a reliable defense for your digital safety. While it may impact system performance and require higher-tier subscriptions for advanced features, Norton consistently delivers regular updates and offers additional functionalities like VPN and backup options. Consider your specific needs and preferences when choosing an antivirus solution, and stay proactive in keeping your devices secure. With Norton Antivirus, you can confidently navigate the digital landscape with enhanced protection and peace of mind.
FAQs
Is Norton Antivirus compatible with my operating system?
Norton Antivirus is compatible with Windows, macOS, Android, and iOS operating systems. Ensure you check the system requirements for your specific version.
How often should I update Norton Antivirus?
Norton Antivirus automatically updates itself regularly to stay up to date with the latest security definitions and patches. However, it's recommended to check for updates manually periodically to ensure the most current protection.
Can I use Norton Antivirus on multiple devices?
Yes, Norton Antivirus offers multi-device support, allowing you to protect multiple devices, such as computers, laptops, smartphones, and tablets, with a single subscription.
Does Norton Antivirus offer a free version?
Norton does not offer a standalone free version. However, it provides a free trial period for users to experience its features before committing to a subscription.
How do I contact Norton support?
Norton provides customer support through various channels, including phone, live chat, and online forums. Visit the official Norton website for contact options specific to your region.
Images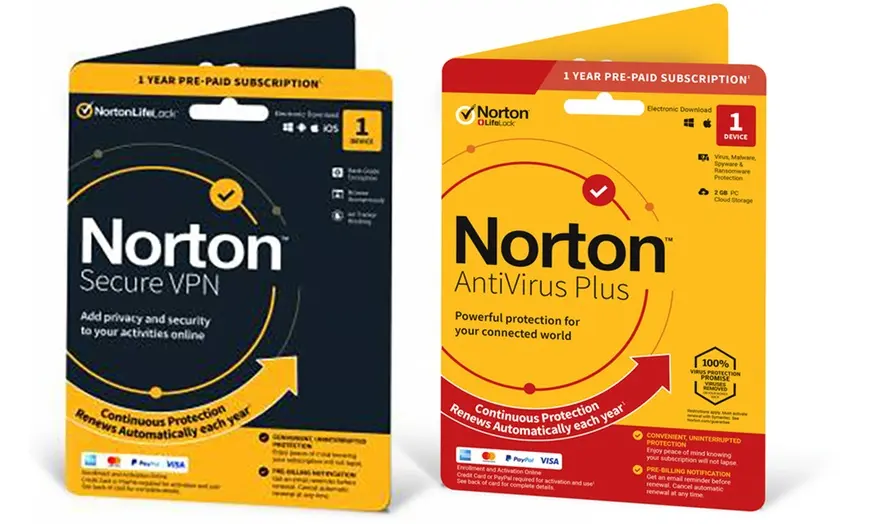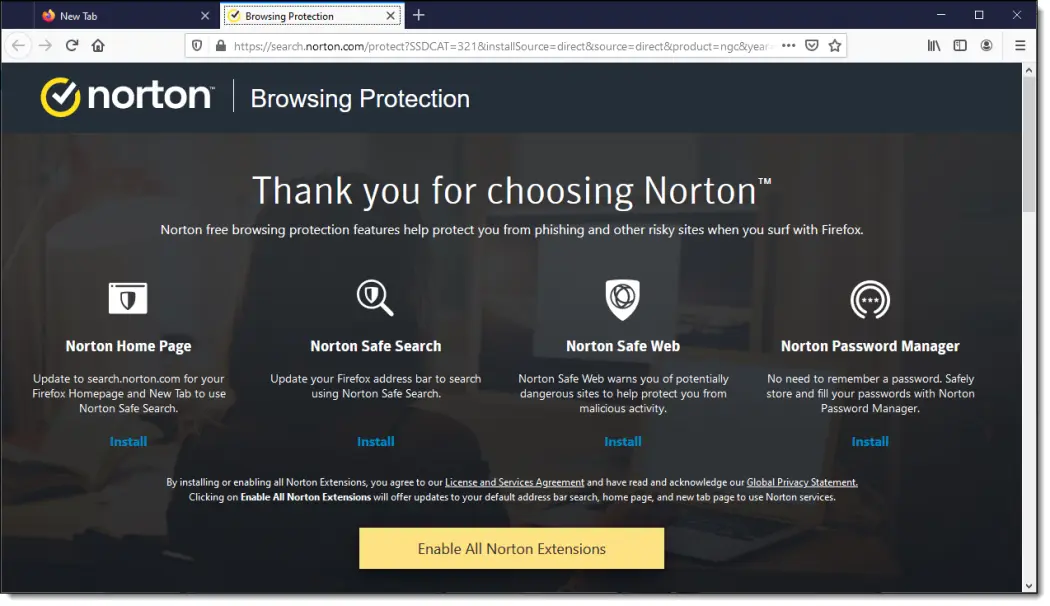 Download links
How to install Norton Antivirus?
1. Tap the downloaded Norton Antivirus.
2. Touch install.
3. Follow the steps on the screen.