Home /
Rocket League Sideswipe
1.0
Discover all you need to know about the Rocket League Sideswipe game in this detailed guide. Get insights, FAQs, and professional recommendations for a better gaming experience.
Description
Rocket League Sideswipe Game: A Comprehensive Guide
A smartphone version of the well-known multiplayer video game "Rocket League" is called "Rocket League Sideswipe." While it retains the essential gameplay aspects of Rocket League, like using rocket-powered vehicles and attempting to score goals on an adversary's goal, it is optimized for mobile devices and has a more user-friendly control layout. The fundamentals of Rocket League Sideswipe, including gameplay, controls, tactics, and advice to help you improve as a player, will be covered in this in-depth tutorial.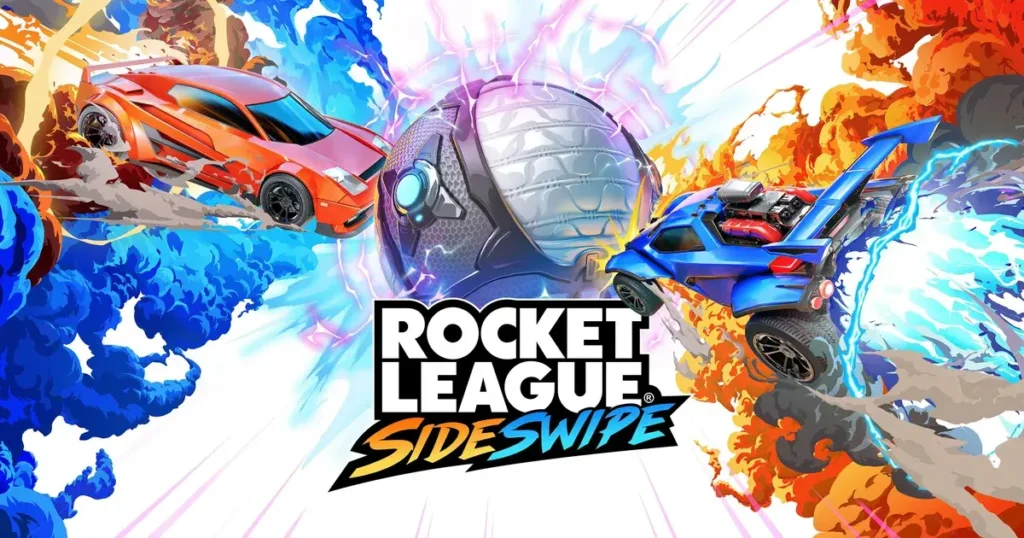 Gameplay Basics: Rocket League Sideswipe
Objective: The main objective of Rocket League Sideswipe is to score goals by knocking a giant soccer ball into your opponent's net while preventing them from doing the same to your net.
Controls: Rocket League Sideswipe uses a simplified control scheme for mobile devices. Here's how it works:
Throttle: To accelerate, release, or reverse, swipe and hold on the right side of the screen.
Steering: To steer your car, swipe left or right on the left side of the screen.
Boost: Tap and hold the boost button on the right side of the screen to activate your car's rocket boost. This increases your speed and can be used for both offense and defense.
Jump: Tap the jump button on the left side of the screen to make your car jump. You can also double-tap for a double jump.
Flip: Swipe left or right on the jump button to make your car perform flips in the respective direction.
Game Modes: Rocket League Sideswipe offers various game modes, including 1v1, 2v2, and 3v3 matches, as well as a training mode to hone your skills.
Strategies and Tips:
Teamwork: Communication and teamwork are essential in team-based game modes like 2v2 and 3v3. Coordinate with your teammates to ensure effective offense and defense.
Boost Management: Boost is crucial for both speed and aerial maneuvers. Collect boost canisters scattered around the arena and use them wisely. Reserve boost for crucial moments like making a save or scoring a goal.
Positioning: Pay attention to your positioning on the field. Rotate between offense and defense based on the situation. When your team is on the attack, make sure someone is guarding the goal.
Aerial Play: Aerial shots and saves are advanced techniques. Practice them in the training mode to become more proficient at hitting aerial balls and making saves in the air.
Ball Control: Learn to control the ball by dribbling, flicking, and making accurate shots. Ball control is crucial for setting up plays and scoring goals.
Dodging: Master the art of dodging by double-tapping the jump button. Dodges can help you avoid opponents, make powerful shots, and gain speed.
Practice: Use the training mode to improve your skills. There are various drills and challenges available to help you refine your game.
Customization: Customize your car's appearance with different decals, wheels, and toppers. While these don't affect gameplay, they can add a personal touch to your vehicle.
Stay Mobile: Keep moving and stay aware of the ball and opponents. Being unpredictable can make you a harder target to hit and a more effective player.
Have Fun: Rocket League Sideswipe is meant to be enjoyable. Don't get discouraged by losses, and always focus on having fun while improving your skills.
Introduction
Welcome to the exciting mobile version of the well-known Rocket League game, Rocket League Sideswipe. You're in for a treat if you like fast-paced, car-soccer action. This article will examine the nuances of the Rocket League Sideswipe game, provide advice, and address your most pressing queries. Let's begin this thrilling voyage!
Rocket League Sideswipe Game: An Overview
A smartphone game called Rocket League Sideswipe mixes aspects of soccer and carnage. The object of the game is to score goals by kicking a huge ball into the opponent's goal while driving rocket-powered automobiles. You really must play this game due to the following noteworthy characteristics:
Rocket-Powered Cars
You may choose from a number of rocket-powered vehicles in Rocket League Sideswipe, each with a distinct set of skills and playstyles. The following important characteristics make this game a must-play.
Online Multiplayer
Thrilling online multiplayer matches let you compete against gamers from across the globe. To win Rocket League, you must put your abilities to the test and rise through the ranks.
Customization
Decals, wheels, and boost trails are just a few of the many aesthetic accessories you may use to customize your automobile. Display your individuality on the pitch.
Quick Matches
Play 2-minute matches that are quick and convenient for gaming on the move. Quick and furious gaming sessions may be found in Rocket League Sideswipe.
Rocket League Sideswipe Game: Getting Started
Before diving into the action, let's go over the basics to ensure you're ready to hit the field and score some goals.
Selecting Your Car
Choosing the ideal automobile for your play style is the first step. Do you desire a vehicle that can fire strong bullets or do you want speed and agility? Try out several vehicles to see which is your favorite.
Mastering Controls
It's crucial to practice using the controls. To outperform your rivals, work on your driving, boosting, and leaping techniques.
Scoring Goals
In Rocket League Sideswipe, goal scoring demands timing and accuracy. Learn to set up your shots and use the walls to complete stunning aerial goals.
Teamwork
In Rocket League Sideswipe, effective collaboration is essential. To outsmart the adversary, coordinate your actions with your teammates.
Alternatives of Rocket League Sideswipe
Supersonic (iOS/Android): Supersonic is a mobile game heavily inspired by Rocket League. It features rocket-powered cars playing soccer in a 3D arena, similar to Rocket League Sideswipe. Both single-player and multiplayer modes are available.
Car Soccer 2 (iOS/Android): Car Soccer 2 is another mobile game that combines cars and soccer. It offers various game modes, including multiplayer matches, and allows you to customize your car's appearance.
Mini Motorways (iOS/Android): While not a direct alternative to Rocket League Sideswipe, Mini Motorways is a fun and engaging mobile game that involves traffic management and puzzle-solving. It offers a unique gameplay experience that's worth exploring.
Clash Cars (iOS/Android): Clash Cars is a mobile game that combines soccer and cars. It features fast-paced matches where you control cars to score goals against your opponents.
Pocket League Story (iOS/Android): This is a management simulation game where you build and manage your soccer team. It's a different genre from Rocket League Sideswipe but might appeal to soccer enthusiasts.
Conclusion
A spectacular mobile gaming experience that embodies the spirit of the adored Rocket League series is provided by Rocket League Sideswipe. The game's unique combination of car-soccer action and personalization choices entices fans to play again and again. Grab your virtual vehicle, go out to the field, and shoot for those incredible goals. Enjoy Rocket League Sideswipe to the fullest!
---
FAQs
How can I improve my shooting accuracy?
To enhance your shooting skills, practice aiming at specific targets in the training mode. Additionally, mastering the timing of your jumps and boosts can make a big difference.
What are some advanced tactics for experienced players?
Advanced players can explore techniques like dribbling, aerial dribbling, and passing plays to take their game to the next level.
Is Rocket League Sideswipe available on iOS and Android?
Yes, Rocket League Sideswipe is available for both iOS and Android devices, making it accessible to a wide audience.
Can I play Rocket League Sideswipe with friends?
Absolutely! You can team up with friends and compete together in exciting multiplayer matches.
Are there in-game purchases?
Yes, Rocket League Sideswipe offers in-game purchases for cosmetic items. These optional purchases have no impact on gameplay.
How do I rank up in Rocket League Sideswipe?
Winning matches and performing well in ranked games will help you climb the ranks and face tougher opponents.
Images
Download links
How to install Rocket League Sideswipe?
1. Tap the downloaded Rocket League Sideswipe.
2. Touch install.
3. Follow the steps on the screen.