Home /
Minetest
5.7.0
Minetest is an open-source sandbox game akin to Minecraft, allowing players to build, explore, and survive in a blocky, creative world.
Developer
Open Source Softwares
Updated
May 14, 2023
Size
17.8 MB
Version
5.7.0
Requirements
Windows 8 64 / Windows 10 64 / Windows 11 / Android / macOS
Description
Exploring the Minetest Game
In today's digital age, gaming has become more than just a pastime; it's an immersive experience that transports players to different worlds, each with its unique challenges and rewards. One such world that has captured the attention of gamers worldwide is the Mine-test Game. In this article, we'll delve deep into the realm of Minetest, uncovering its intricacies, gameplay, and what makes it a must-try for gaming enthusiasts.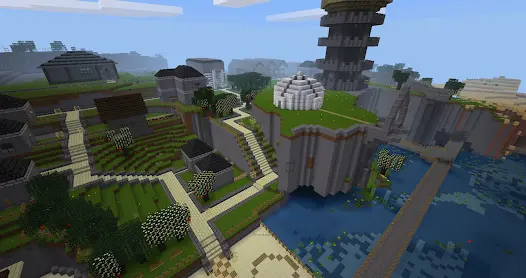 Introduction
Welcome to the enchanting universe of the Minetest Game. If you're seeking an exhilarating gaming experience that combines creativity, exploration, and strategy, you've come to the right place. In this article, we will embark on a journey to discover the wonders of Mine-test, from its inception to gameplay mechanics, and provide you with valuable insights to enhance your gaming experience.
What Is Minetest Game?
Minetest Game is an open-source, sandbox-style video game that empowers players to unleash their creativity and embark on adventures in an endless world. Craft, build, and explore in this captivating virtual universe, where the possibilities are limited only by your imagination.
The Origins of Minetest
Delving into the history of Minetest, we uncover its humble beginnings. Originally created by Perttu Ahola in 2010, this game was inspired by the renowned game Minecraft. Ahola's vision was to create an open-source alternative that would be accessible to a wide range of players, fostering creativity and innovation.
Getting Started
Installation and Setup
To embark on your Minetest adventure, you'll need to install the game on your preferred platform. The installation process is straightforward and user-friendly, making it accessible to players of all skill levels. Once installed, you can customize your gaming experience through various mods and settings.
Gameplay Basics
Minetest Game offers an array of gameplay options, including single-player and multiplayer modes. Players can gather resources, construct intricate structures, and explore diverse biomes. The game's intuitive controls and mechanics make it easy for newcomers to jump right in and start creating.
Features of Minetest Game
Discover the impressive features that set Mine-test Game apart from other sandbox games:
Limitless Creativity
In Minetest, your imagination knows no bounds. Whether you want to build a sprawling castle, design intricate machinery, or craft unique landscapes, the creative possibilities are endless.
Extensive Modding Support
Customize your Mine-test experience with an extensive library of mods created by the community. These mods introduce new elements, gameplay mechanics, and challenges to keep your adventures fresh and exciting.
Diverse Biomes
Explore a vast and diverse world filled with unique biomes, each offering its resources and challenges. From lush forests to arid deserts, every biome presents new opportunities for exploration.
Multiplayer Adventures
Team up with friends or join servers to collaborate on massive construction projects, embark on epic quests and engage in thrilling battles. The multiplayer aspect adds a dynamic social element to the game.
Educational Value
Minetest Game isn't just about fun; it's also an educational tool. It's used in schools and educational institutions to teach subjects like geometry, architecture, and computer programming.
Alternatives
Minecraft: The most popular sandbox game where you can build and explore in a blocky world.
Terraria: A 2D sandbox adventure game with a focus on exploration, building, and combat.
Stardew Valley: While not exactly a sandbox game, it offers a relaxing farming and life simulation experience.
Roblox: a website that lets you play games made by other users and create your own.
Vintage Story: A survival sandbox game set in a fantasy world with complex crafting and building mechanics.
Conclusion
In conclusion, the Minetest Game offers a captivating gaming experience that combines creativity, exploration, and endless possibilities. Whether you're a seasoned gamer or new to the world of sandbox games, Mine-test Game welcomes you with open arms. Dive into this extraordinary world, craft your destiny, and embark on adventures that will keep you entertained for hours on end.
Remember, the Mine-test Game community is waiting for you, ready to share in the excitement of this remarkable virtual universe. So, what are you waiting for? Download the Mine-test Game today and start your epic journey!
---
FAQs
Is Minetest Game available on all platforms?
Minetest Game is available on Windows, macOS, Linux, Android, and iOS, making it accessible to a wide range of players.
Can I play the Minetest Game offline?
Yes, you can enjoy Mine-test Game in a single-player mode without an internet connection.
Are there in-game purchases or microtransactions in Minetest Game?
No, This Game is entirely free and does not feature any in-game purchases or microtransactions.
Is there a dedicated Minetest Game community?
Yes, there is a passionate Minetest Game community that regularly creates mods, hosts servers, and shares their creations and experiences.
Are there any age restrictions for playing the Minetest Game?
This Game is suitable for players of all ages, making it a family-friendly gaming choice.
Images
Download links
How to install Minetest?
1. Tap the downloaded Minetest.
2. Touch install.
3. Follow the steps on the screen.