Home /
Viber – Safe Chats And Calls
20.7.0.0
In today's interconnected world, digital communication has become an integral part of our lives. Whether it's staying in touch with loved ones, collaborating with colleagues, or conducting business, communication platforms play a crucial role. One such platform that has gained popularity is Viber. In this article, we delve into the features and benefits of Viber, highlighting how it ensures safe chats and calls for its users.
Developer
Viber Media S.à r.l.
Updated
Aug 9, 2023
Size
169.7 MB
Version
20.7.0.0
Requirements
Android, Windows, macOS
Description
Overview
Viber, a cross-platform communication application, enables users to make voice and video calls, send messages, and share multimedia content. What sets Viber apart is its commitment to security and privacy, making it a reliable choice for individuals and businesses alike.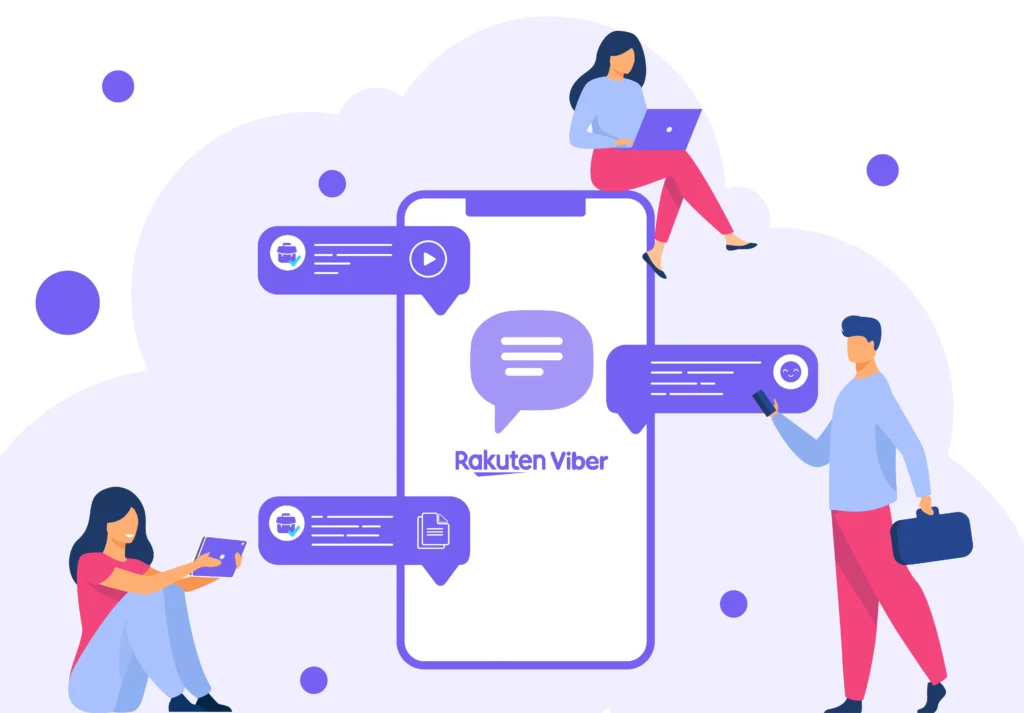 Security Measures at a Glance
Viber takes your safety seriously. Here's how it ensures secure communication:
End-to-End Encryption
Viber employs end-to-end encryption, a sophisticated security measure that encodes your messages and calls, ensuring that only the intended recipient can access the content. This implies that even if captured, the data stays incomprehensible to individuals without authorization.
Hidden Chats
Viber's "Hidden Chats" feature allows you to protect specific conversations with an additional layer of security. These chats are locked with a PIN or biometric authentication, adding an extra barrier to your private conversations.
The Benefits of Viber's Security Features
Data Privacy and Protection
With cyber threats on the rise, protecting your data is paramount. Vibe'rs stringent security measures prevent data breaches and unauthorized access, ensuring your personal and sensitive information remains confidential.
Peace of Mind for Businesses
Businesses rely heavily on digital communication for internal and external operations. Vibe'rs security features provide a secure platform for sensitive business discussions, safeguarding trade secrets, and client information from prying eyes.
Personal Use Without Compromises
For personal users, Viber offers a safe space to share moments, thoughts, and emotions with loved ones. The encryption and hidden chats feature guarantee that your personal conversations remain between you and the intended recipient.
How to Maximize Your Viber Experience
Keep Your App Updated
Regular updates ensure that you're benefiting from the latest security enhancements and improvements. Set your app to update automatically or check for updates regularly.
Use Strong Authentication
Enable strong authentication methods such as PINs, passwords, or biometrics to add an extra layer of protection to your Viber account.
Be Mindful of Links and Attachments
While Viber provides a secure environment, exercise caution when clicking on links or downloading attachments from unknown sources. Cybercriminals often use social engineering tactics to exploit unsuspecting users.
How to use?
1. Download and Install:
Go to the AppToFounder website.
Search for "Viber" and download the official app.
Install the app on your device.
2. Sign Up:
Open the app.
Select the "Continue with phone number" choice to enroll using your phone number.
It will forward a verification code to you through SMS. Input the code to authenticate your number.
3. Set Up Your Profile:
Upload a profile picture and establish a display name.
You can also link your Viber account to your Facebook account if you wish.
4. Adding Contacts:
It will automatically sync your contacts to find friends who are also on Viber.
You can manually add contacts by tapping the "Menu" button (usually represented by three horizontal lines) and selecting "Add Contact."
5. Sending Messages:
Touch the name of a contact to initiate a conversation.
Type your message in the text box at the bottom and tap the send button (usually represented by a paper plane icon).
6. Making Calls:
To make a voice call, open a conversation and tap the phone icon at the top of the screen.
For a video call, simply tap on the icon resembling a video camera.
7. Group Chats:
To start a group chat, tap the "Compose" button (usually a pencil or plus icon) and select "New Group."
Add contacts to the group and give it a name and profile picture.
You can use group chats for text, voice, and video communication.
8. Sending Multimedia:
In a chat, tap the attachment icon (usually a paperclip) to send photos, videos, documents, and other files.
9. Stickers and Emojis:
Viber provides an extensive array of stickers and emojis. Tap the smiley face icon to access them.
10. Privacy Settings:
Customize your privacy settings by tapping the "Menu" button and selecting "Settings."
You can control who can contact you, see your online status, and more.
11. Viber Out (International Calls):
Viber Out allows you to make international calls to non-Viber users at a cost. You can buy credits for Viber Out calls.
Alternatives
WhatsApp: One of the most widely used messaging apps, WhatsApp offers text messaging, voice and video calls, as well as file sharing. It's known for its end-to-end encryption.
Telegram: Telegram focuses on security and speed, offering secret chats, self-destructing messages, and a variety of multimedia options. It additionally facilitates extensive group conversations and channels.
Facebook Messenger: If you're comfortable with Facebook's ecosystem, Messenger provides messaging, voice and video calls, and a variety of fun features.
WeChat: Popular in China, WeChat is a multifunctional app that combines messaging, social networking, and even mobile payment capabilities.
Skype: Skype is well-known for video calls and instant messaging, making it a good option for both personal and professional communication.
Hangouts: Google's Hangouts app offers messaging, voice and video calls, and can be integrated with your Google account.
Conclusion
Viber stands as a testament to the possibilities of secure digital communication. Its commitment to end-to-end encryption, hidden chats, and continuous updates showcases its dedication to user safety. Whether you're sharing cherished moments or discussing critical business matters, Viber ensures your conversations remain private and protected.
In an era where data breaches and privacy concerns loom large, Vibe'rs proactive approach to security offers users the peace of mind they deserve. Embrace the secure world of Viber and experience communication without compromise.
---
FAQs
How does Vibe'rs end-to-end encryption work?
Vibe'rs end-to-end encryption ensures that only the sender and recipient can read the messages. The messages are encrypted on the sender's device, transmitted securely, and then decrypted on the recipient's device.
What should I do if I lose my device with Viber?
If your device is lost or stolen, your Viber chats remain secure. Without access to your PIN or biometric authentication, the hidden chats and messages cannot be accessed by unauthorized users.
How do I enable self-destructing messages?
To send self-destructing messages on Viber, simply open a chat, tap on the "+" icon, select "Secret Chat," and choose the timer duration for the self-destruct feature.
Can I use Viber on multiple devices?
Yes, you can use Viber on multiple devices. However, keep in mind that end-to-end encryption may be compromised if the same account is accessed on multiple devices simultaneously.
Images
Download links
How to install Viber - Safe Chats And Calls?
1. Tap the downloaded Viber - Safe Chats And Calls.
2. Touch install.
3. Follow the steps on the screen.